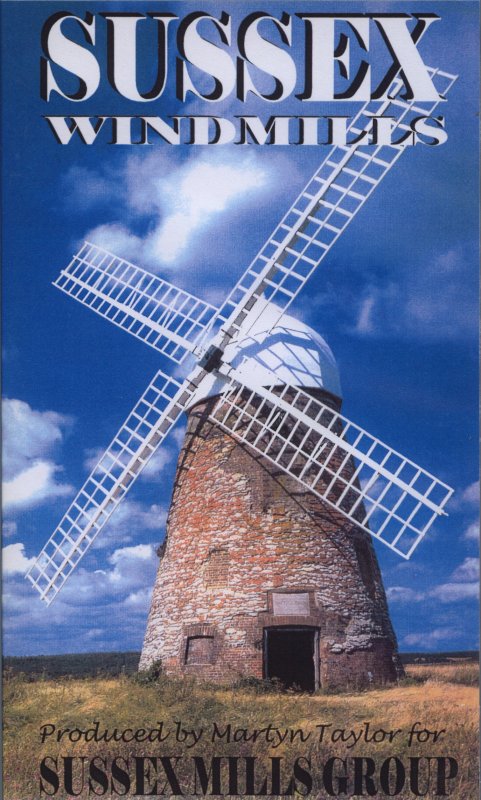 This video gives a brief introduction to those Sussex
windmills which are open to visitors. We hope that it
will encourage viewers to go out and discover for
themselves the wonderful technology of these
splendid buildings.
Running time 25minutes.
£6.95 + £1.50p&p (UK only) PURCHASE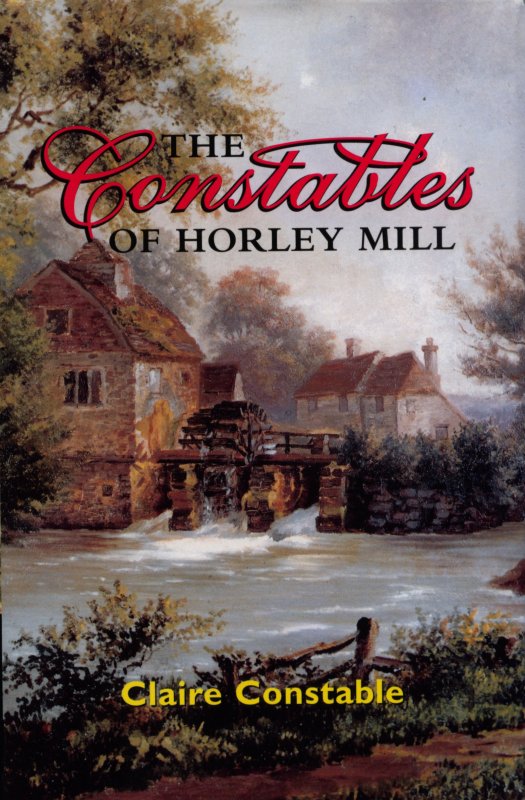 The story of the Constable family who ran Horley
watermill and built Lowfield Heath windmill. This
book covers three hundred years of their history
including an incredible exploration of America in
the early 19th Century.
Hardback 21cms x 14cms, 362 pages
with b&w/colour photographs.
£15.95 + £2.50p&p (UK only) PURCHASE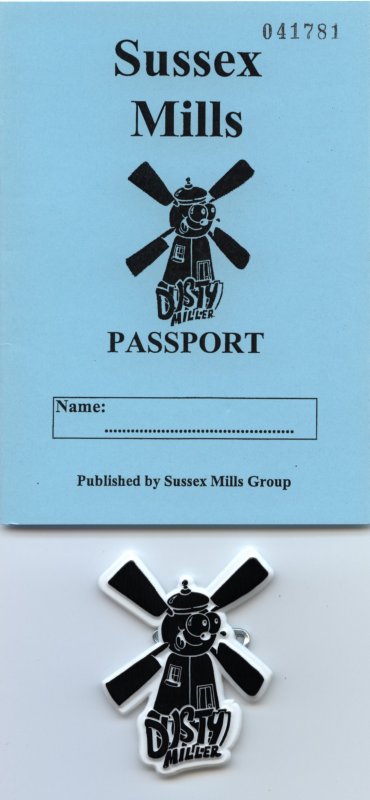 Dusty Miller's Passport and badge.
When you visit these Sussex mills you will have your passport
stamped. When you have collected stamps from twelve mills
you will be able to send off for your limited edition Silver
coloured Dusty Miller Badge.
£0.60 + £0.40p&p (UK only) PURCHASE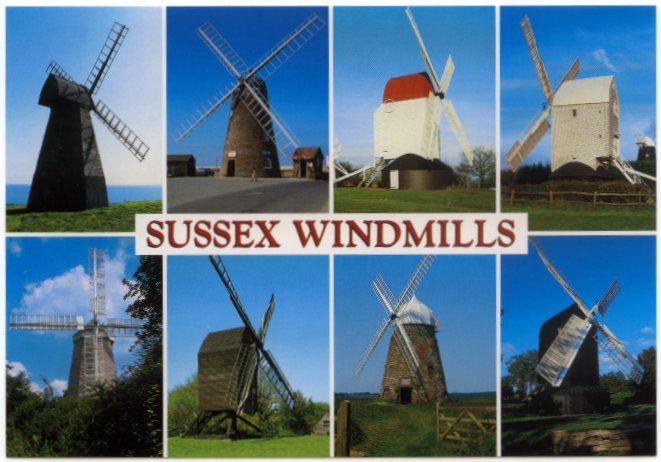 Postcard showing:
Rottingdean, Selsey, Argos Hill, Jack & Jill, Shipley,
Nutley, Halnaker and High Salvington.
£0.30 + £0.25 p&p (UK only) PURCHASE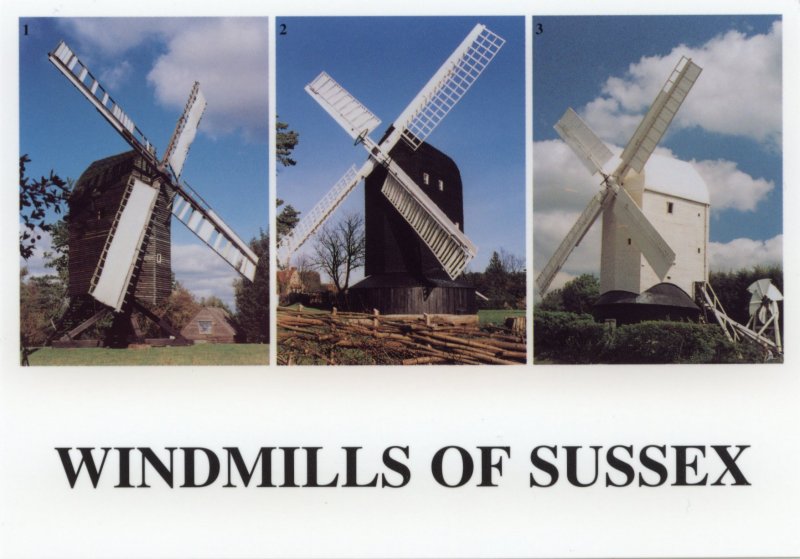 Set of seven different postcards showing various Sussex
windmills and watermills.
£1.20 + £0.40p&p (UK only) PURCHASE
Send cheque (payable to Lowfield Heath Windmill Trust), PO or stamps to:
Lowfield Heath Windmill Trust
C/o 29 Highlands Road
HORSHAM
West Sussex RH13 5LS